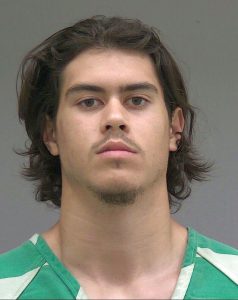 Former Florida Gators backup quarterback Jalen Kitna ("Kitna") was arrested in late November for two counts of promotion of child pornography and three counts of possession of child pornography, both violative of Florida Statute 827.01.  While unfortunately it is not uncommon for young collegiate athletes to find trouble with the law, this is the first arrest that I am aware of, involving a non-hands on sex crime involving an athlete at a reputable football program.  According to news outlets, likely basing their information on a press release from the Gainesville Police Department ("Gainesville PD"), Gainesville PD and an Internet Crimes Against Children ("ICAC") task force served a search warrant on Kitna's residence after Gainesville PD received a tip from the National Center for Missing and Exploited Children ("NCMEC") indicating that a discord member account linked to Kitna had shared two images depicting child sexual abuse with another discord member.
Further investigation found that the images were likely shared from Kitna's residential address, using a discord account likely belonging to him.  Upon law enforcement interviewing Kitna, he is alleged to have admitted to sharing the images but thought they were legal because they were on the internet.  Kitna indicated that he only realized his folly when the discord member he shared the imagery with reacted negatively to Kitna's actions, ultimately then receiving notice that his discord account had been cancelled due to violating company policy.  Kitna's phone was seized during the time of the interview only to reveal three additional images depicting child sexual abuse, such images likely comprising the three possession charges.
Despite Kitna's case being in the media due to his status as a University of Florida quarterback, the course of the investigation leading to present day is really very common in an allegation involving a sex crime involving child pornography.  Our firm handles a considerable amount of child pornography allegations and it is not uncommon for an individual or internet service provider ("ISP") who has either received child pornography or in the case of an ISP, to detect file names commonly affiliated with child pornography, to make a report to the NCMEC.  NCMEC is an organization aimed and ceasing the exploitation of children and aiding in law enforcement's prosecution of child pornography crimes.  Once NCMEC verifies the tip, they generally pass the tip along to the special victim's unit of the law enforcement agency with jurisdiction (In this case Gainesville PD because Kitna lived in Gainesville).  Depending on internal policy and decision making, once the law enforcement agency receives the tip, they will either seek a collaboration with ICAC and get a search warrant or seek the warrant on their own.  In this case, likely due to better resources, Gainesville PD collaborated with ICAC.  ICAC is a network of 61 (as of the date of this blog) task forces comprising both Federal and State law enforcement agencies and their accompanying prosecutorial offices aimed at prosecuting internet crimes against children.  Over the years as law enforcement has focused more on sex crimes and more specifically, sex crimes facilitating the internet, coalitions of law enforcement agencies specialized in combating this kind of crime have grown.